Ertle Subaru is a leading New Subaru and Used Car Dealer serving Northeastern Pennsylvania and Northern New Jersey. The family owned dealership is installing a PARKPLUS Vehicle Display Tower to showcase cars and enhance the buyer experience.
Maximum Visibility and Enhanced Customer Experience
Owner, Jim Ertle, says "I am very excited to be working with PARKPLUS on bringing to reality my vision for the First Subaru Car Tower in the nation. It will be an 8 story car tower housing 29 vehicles along interstate 80 in Bartonsville PA. Over 100,000 people will be able to view the cars in the Tower on a daily basis."
"The Ertle Subaru Car Tower will give an exceptional car buying experience to our customers. Our customers will be able to scan their Ertle Subaru Car Tower key chain and Park Plus software will pick their car out of the tower and lower it to one of two car delivery bays. The customer will be in the car delivery offices and will be able to watch as their car is delivered to the delivery bay."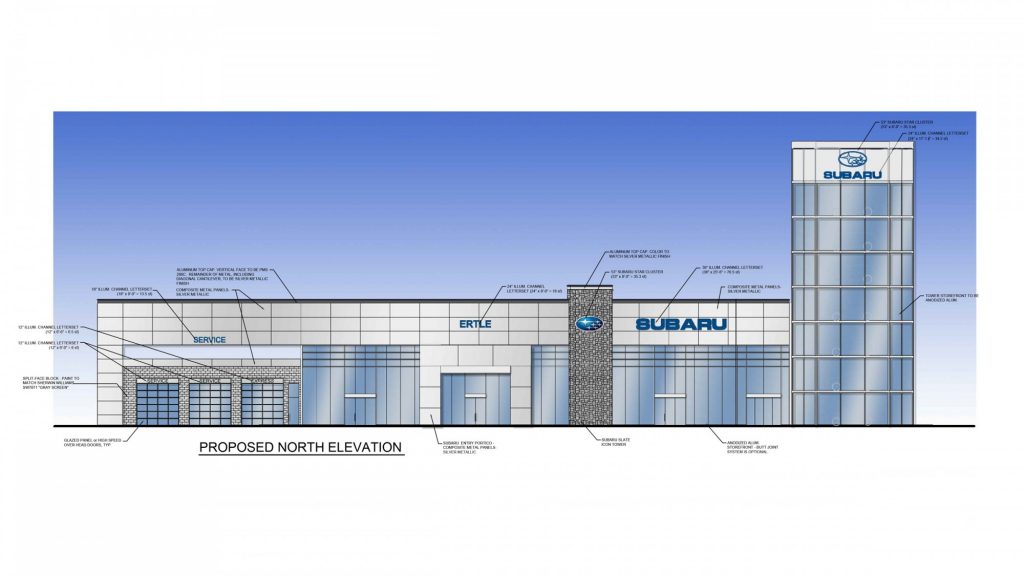 Additional Storage and Operational Benefits
"There will also be a second story viewing area in the showroom so our other guests can also view cars being delivered out of the Ertle Subaru Car Tower. The Ertle Subaru Car Tower will serve several purposes, it will give Ertle Subaru additional vertical storage, it will protect the integrity of the delivery with making sure that the sold cars remain clean and damage free, it will also be a great advertising tool becoming a landmark for Northeast Pennsylvania."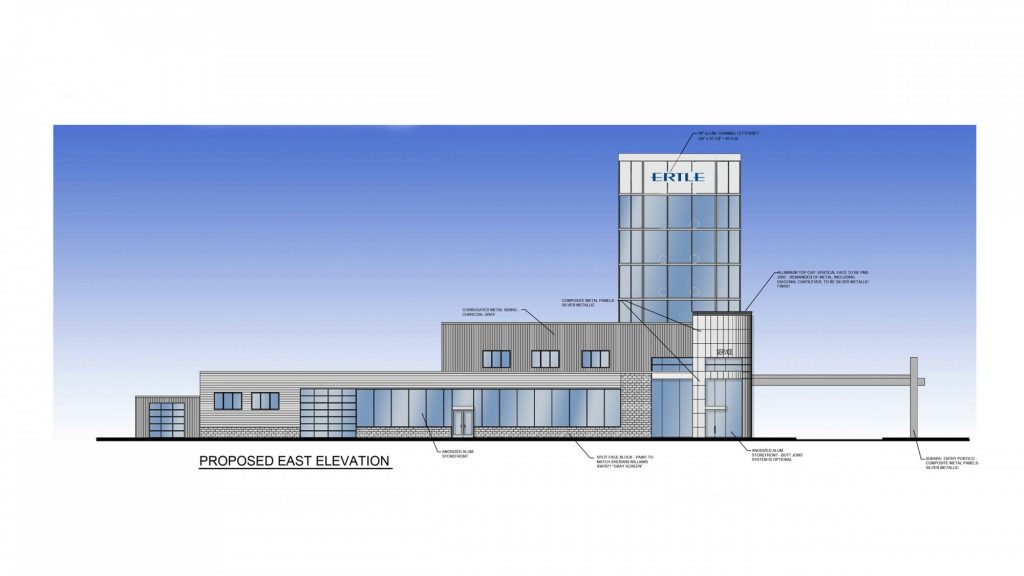 "We are very impressed with the speed that PARKPLUS delivered the plans for our New Car Tower even in the midst of the Coronavirus Pandemic. We are hoping to break ground shortly and have the Ertle Subaru Car Tower open and operational by 2022," says Jim Ertle.
To date, PARKPLUS has completed 27 projects for Auto Dealerships, with several more projects under contract or construction, from vehicle storage to custom display solutions. PARKPLUS has worked with BMW, Buick, Chevrolet, Chrysler, Dodge, GMC, Harley Davidson, Honda, Jeep, Lexus, Mercedes-Benz (See Manhattan video and Palo Alto article), Mini, Porsche, Subaru, Toyota and Volkswagen dealerships.