Jamestown was established in 1983 as an investment and management company focused on income-producing real estate in the United States.  Over the last 33 years, Jamestown has expanded into a national, vertically integrated real estate operator with approximately $11.2 billion of assets under management as of September 30, 2017.
Industry City at Bush Terminal is a 6.5-million-square-foot complex of industrial, office and retail space and a bustling creative business hub that comprises over 30 acres of historic Bush Terminal along Brooklyn's Sunset Park waterfront in New York City.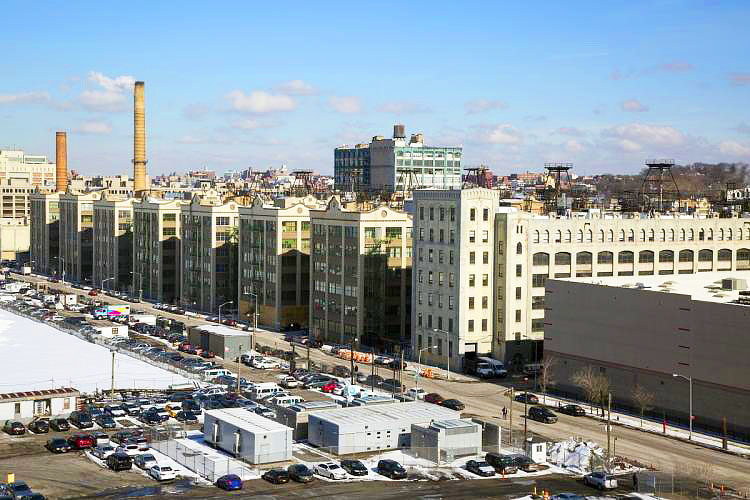 Jamestown needed to increase the number of parking spaces available to tenants and visitors of the surrounding buildings.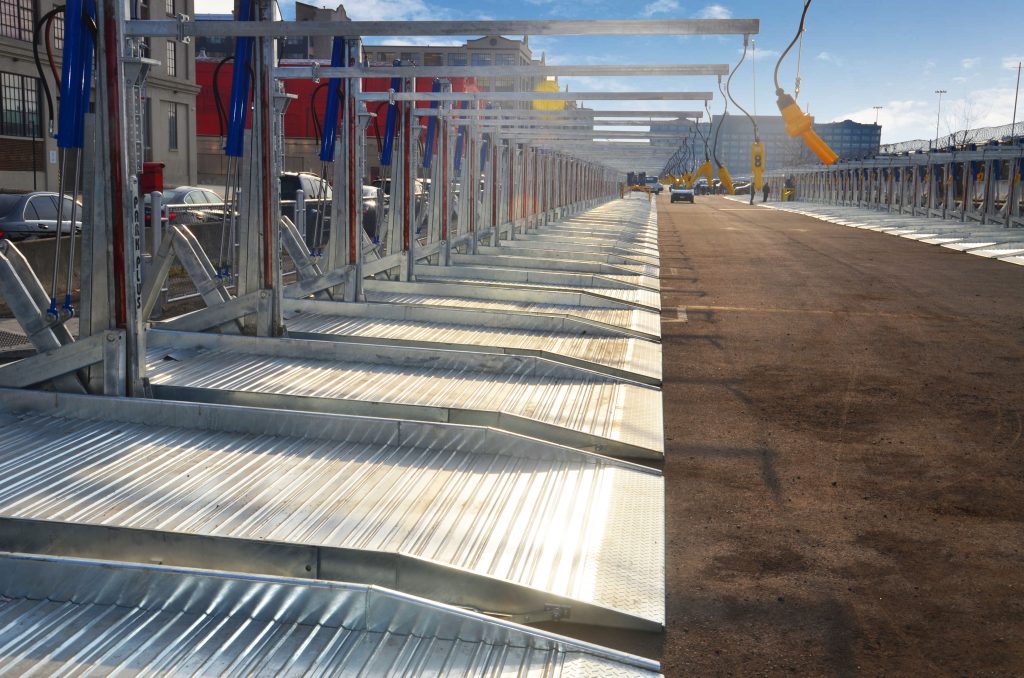 The entire outdoor lot comprises of about 500 spaces. PARKPLUS installed 112 Double Stackers on the north side of the lot. Due to the regular configuration and the lot being outdoors, units were pre-erected at the PARKPLUS warehouse and then transported to site. The entire process to pre-erect, ship, install and handover took 3 weeks. PARKPLUS was on-site installing for 8 days.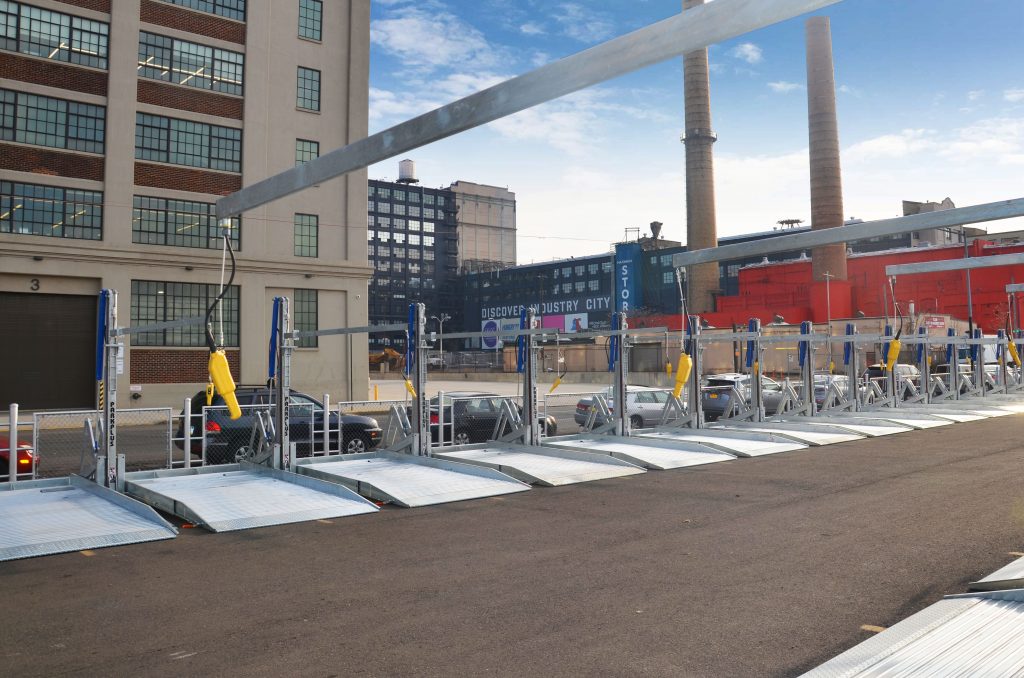 PARKPLUS increased the number of available parking spaces by 112, providing more parking for Industry City tenants and visitors and doubling the revenues of the north lot.