Matt Farah's Westside Collector Car Storage (WCCS) Quad Stackers
The common limiting factor for car collectors across the United States is the same, space: a place to store and maintain vehicles within a practical distance and without breaking the bank.
Numerous types of facilities exist, and more are popping up, to cater for these requirements; from for-purchase 'car condos', to car storage social clubs with clubhouses, amenities and services including detailing, transportation and administrative (no more DMV queues).
Many of these facilities have recognized the benefits of car stackers or parking lifts. One such facility in Playa Vista, Los Angeles, Westside Collector Car Storage (WCCS), is an 11,000 square foot, 140-car indoor storage facility within a few miles of LAX, Venice Beach and Santa Monica.
WCCS was developed by well-known automotive journalist and avid car collector Matt Farah, most known for hosting his podcast and YouTube channel, The Smoking Tire. Matt began searching for a property in April 2015, and the facility was completed in October 2020.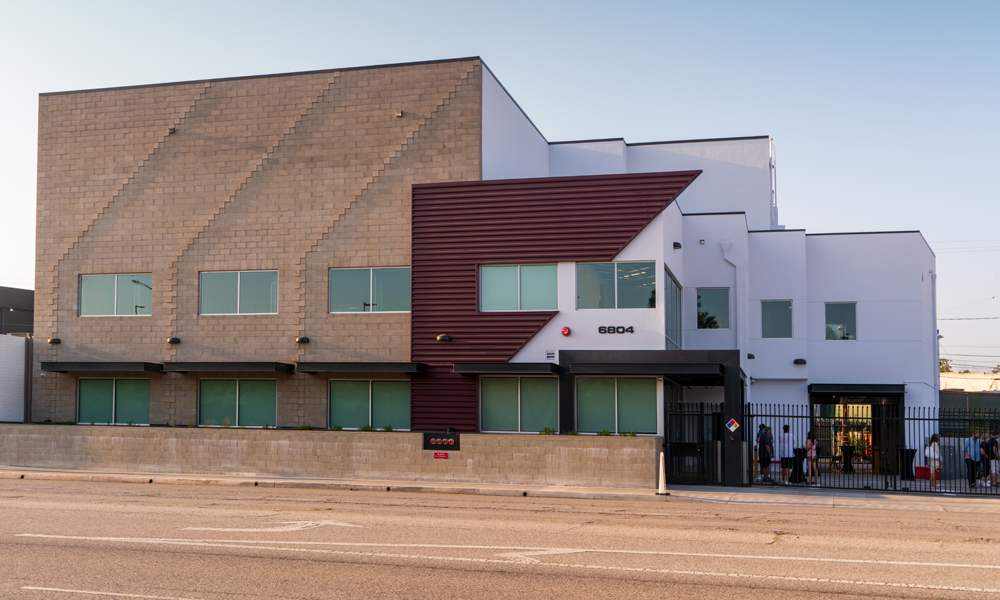 WCCS has a main floor and basement area to store cars, with the first indoor quad stacking system in Los Angeles, and the first quad stacking system over basement anywhere in the world. Additional services provided by the facility include detailing, vehicle transport, service and tuning all of which can be scheduled and managed through a dedicated app. The two detail bays feature de-ionized water, compressed air, and AMMO detailing products.
PARKPLUS Quad Stacker Parking Lifts for Car Storage
The 18 PARKPLUS QP1000 Quad Stackers, constructed with LA-certified high strength steel and full-tray galvanized steel platforms, store 100 cars. Each level of the stackers features fire suppression and 110v power for battery tending. The Quad Stackers are powered by 20HP electric motors and integrated hydraulic pumps. The mechanical stacker lifts vehicles on nested platforms between shared common legs, so that additional cars can be parked below. The basement has 15 tandem parking spaces for another 30 cars, and additional space for more cars, extra wheels, tires, toolboxes and motorcycles.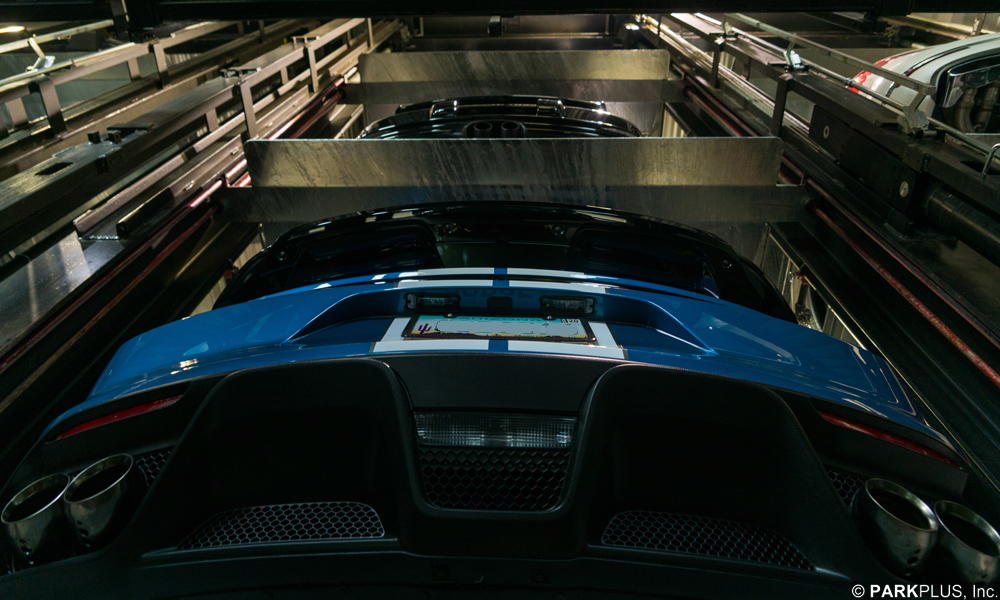 Above the first-floor reception area and coffee lounge, Matt Farah has installed a soundproof studio where the Smoking Tire podcast is taped, with windows overlooking the PARKPLUS stackers storing an incredible collection of cars.
PARKPLUS has equipped several vehicle storage facilities across the country with stackers, and the demand is increasing, with several more facilities in design and planning stages with double, triple and quad stackers included.