This Los Angeles creative office conversion from industrial to R&D facility and corporate office includes a 72-space PARKPLUS TP500 Triple Stacker Car Lift system for staff and visitors. The system includes a green screen to conceal the stackers from the street. Watch the YouTube video here
As high-density Automated and Stacked Parking systems enter the mainstream in the United States, PARKPLUS California, based in Los Angeles, is completing two industry-first projects in Southern California.
First AGV Automated Parking System In California
Installation of an 82-space PARKPLUS AGV Automated Parking System at VTC Square in Santa Clarita, California, is complete. This is the first AGV system on the West Coast and includes 2 loading bays with vehicle lifts down to a subterranean parking vault, all manned by 3 robotic Automated Guided Vehicles (AGVs), manufactured at the PARKPLUS headquarters and manufacturing facility in New Jersey. The system provides parking for residents of the building.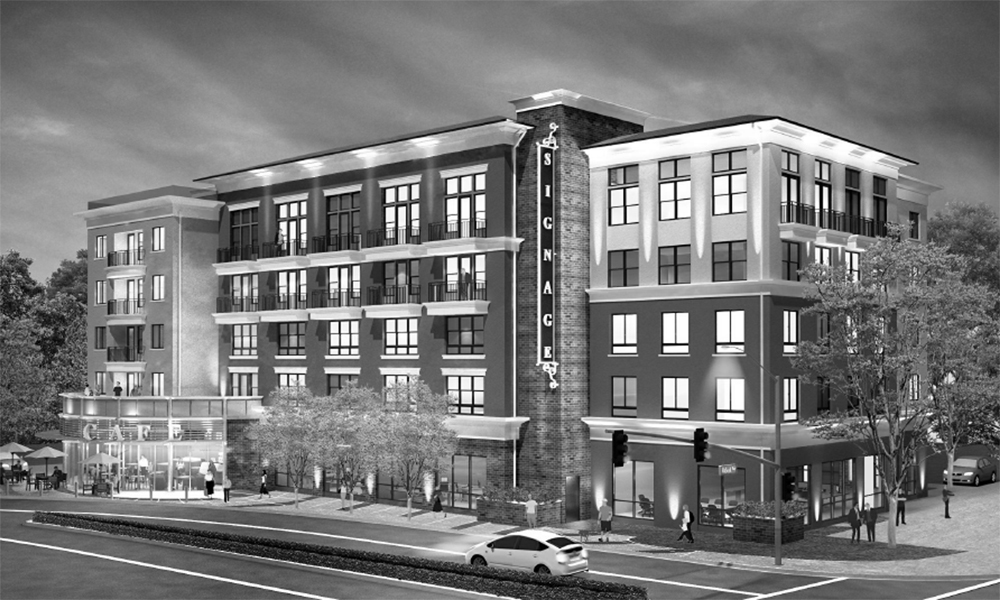 Valencia Town Center (VTC) Square is a 5-story condominium in Santa Clarita, California. The building is equipped with an 82-space PARKPLUS AGV Parking System. This is the first AGV system on the West Coast.
PARKPLUS AGV Automated Parking System transferring vehicles to the Vehicle Lift, or VRC (Vertical Reciprocating Conveyor).
Stacked Parking: First Quad Stackers In Los Angeles
18 PARKPLUS Quad Stacker Car Lifts are installed inside a Playa Vista storage facility for high-end collectible vehicles. The stackers are on a suspended parking deck, with a traditional parking deck below. This is the first ever set of Quad Stackers manufactured using ASTM Steel, manufactured by an LA-City Certified fabricator.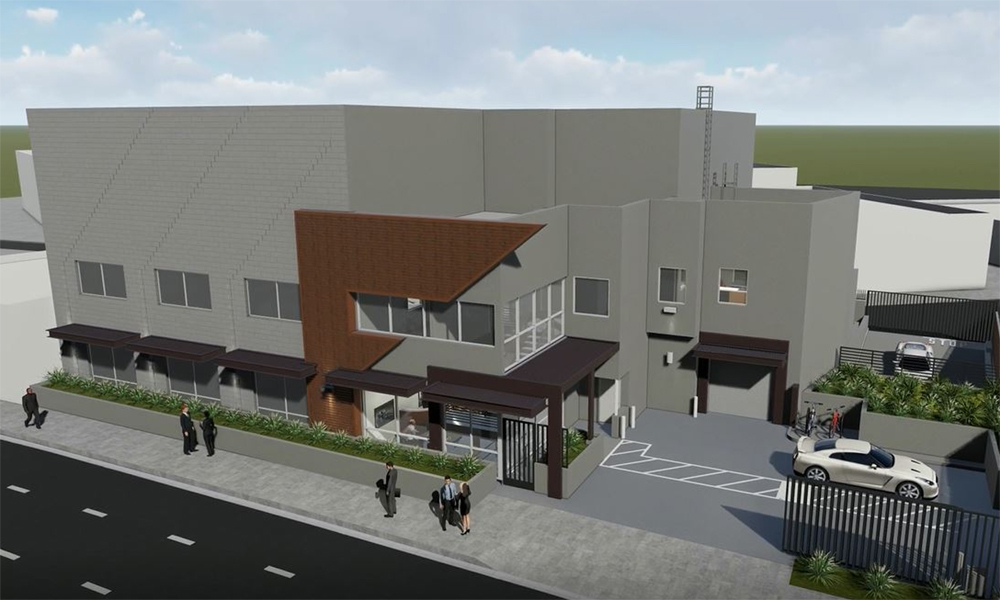 Rendering of the Westside Car Collector Storage, a high-end vehicle storage facility in Playa Vista, Los Angeles.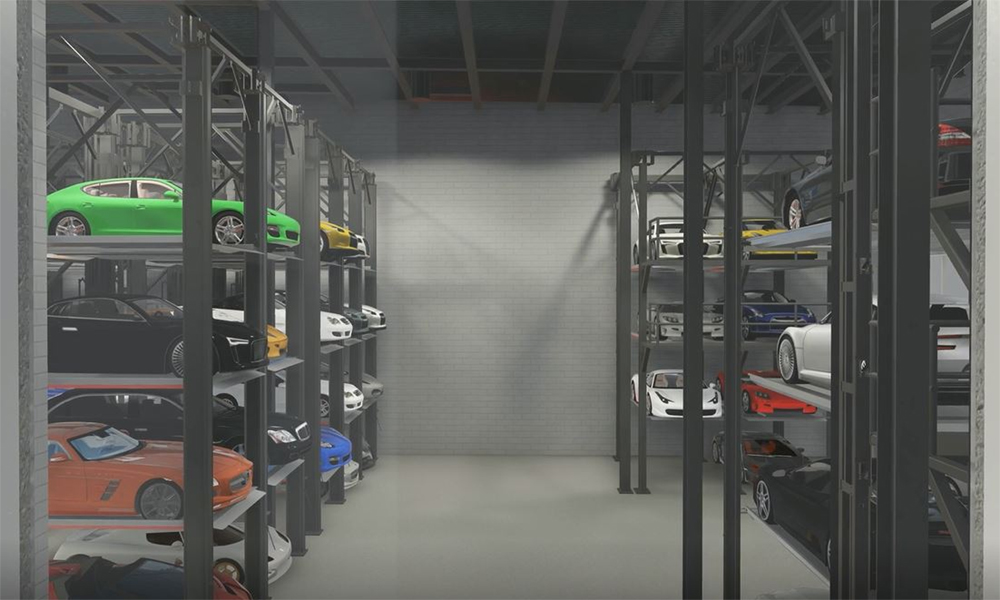 The view into the main storage facility from the members' lounge. The main warehouse features eighteen PARKPLUS QP1000 Quad Stackers, a first for Los Angeles.
PARKPLUS continues to have a partnership relationship with the City of Los Angeles, helping to guide and develop Automated and Mechanical parking guidelines for the City.
Los Angeles Fire Department (LAFD) Mechanical and Automated Parking Guidelines
Since drafting the original Los Angeles Fire Department guidelines for Mechanical and Automated parking in 2012, PARKPLUS California is now working with the LAFD to update and expand their requirements for mechanical and automated parking. These requirements will include a larger range of different product types, including access to Pit Systems, Semi-Automated solutions and Fully Automated parking systems.
Los Angeles Research Reports (LARR)
PARKPLUS California provides an increasing range of UL-listed products and continues to be the leading provider of Automated and Mechanical parking systems in Southern California. The Los Angeles office has the highest number of Los Angeles Research Reports (LARR) issued for the various systems, and is the only provider with multiple general approvals for Double, Triple and Quadruple stacking systems, as well as other system types. Currently, Semi-Automated Lift-Sliding Puzzle Parking system LARR numbers are limited to project-specific applications, many of which PARKPLUS California is pushing through the approvals process.