Innovation and Technology Provide Community Opportunities
Arts District Center (ADC) is located in the heart of the Arts District of Downtown Los Angeles. The mixed-use development project, designed by AC Martin, will offer a 113-room Arts District Hotel with 129 live/work condominiums, including a Residency program for young artists and curators led by Los Angeles County Museum of Art (LACMA). Commercial space includes a public art plaza, and art event space. A subterranean automated parking system provides parking for the project.
Automated Parking Integration
Technology plays an integral role in the project, which will be equipped with a 265-space PARKPLUS Rack and Rail Automated Parking system, including the first ever integration with autonomous vehicle technology.
The automated parking system comprises fixed-rail robotic shuttle units, traffic management software, limit switches and lasers to manage the automated storage and retrieval of vehicles. Autonomous vehicle integration, through a co-partnership with Bosch Mobility Solutions for future Automated Valet Parking (AVP), will allow residents to leave their vehicles at the lobby entrance on the ground level, driverless vehicles will self-navigate to loading bays on the basement level and enter the automated parking system for storage. The remote-monitored automated parking system is electric-vehicle compatible, providing scheduled charging by mobile app.
PARKPLUS is the leading provider of high-density parking systems in the United States, with over 50 years of experience installing automated and mechanical parking systems. PARKPLUS California in Los Angeles has pioneered high-density parking systems on the West Coast, with dozens of projects installed in the region, including the first robotic valet parking system in California.
Kevin Chen, ADC developer says, "Melissa Kakuk (PARKPLUS California Director of Business Development) provided professional service to bring success and technological integration to ADC, improving the project immeasurably, without any expectations. It has been a great experience working with the PARKPLUS California team and their CEO, Gary Astrup, I'm very grateful."
For Creatives, By Creatives
ADC is intentionally built for creatives, by creatives, and provides opportunities for artists and the community. The residency program for young artists and curators, in partnership with Los Angeles County Museum of Art (LACMA), is a powerful initiative using affordable units for the Art Foundation, led by LACMA.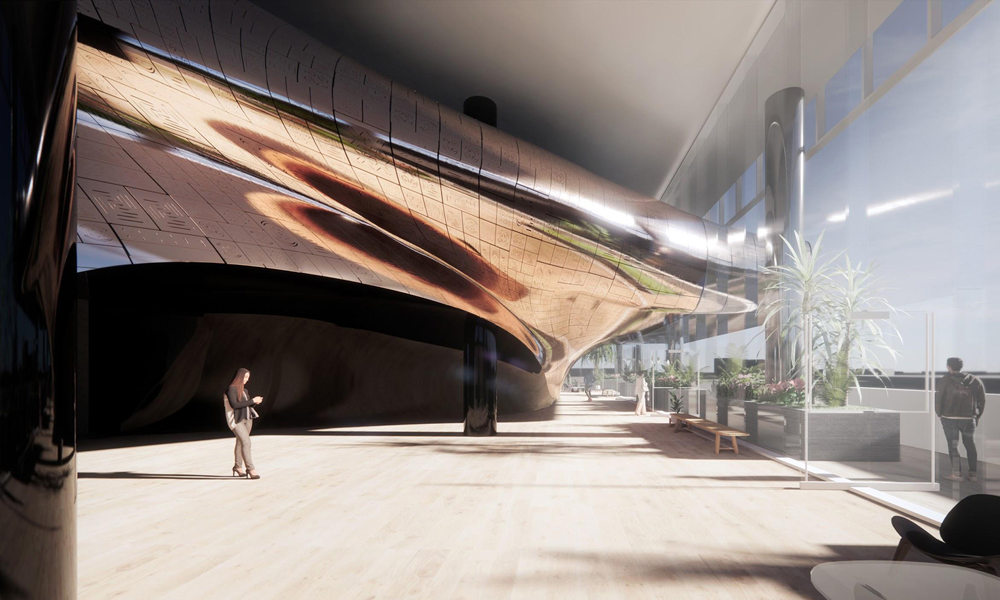 The project will be built by local union laborers, contractors, and artisans. It is expected to generate over 2,000 direct and indirect employment opportunities, ensuring that ADC contributes not only to the culture and value of the community, but also by providing job creation and addressing social issues.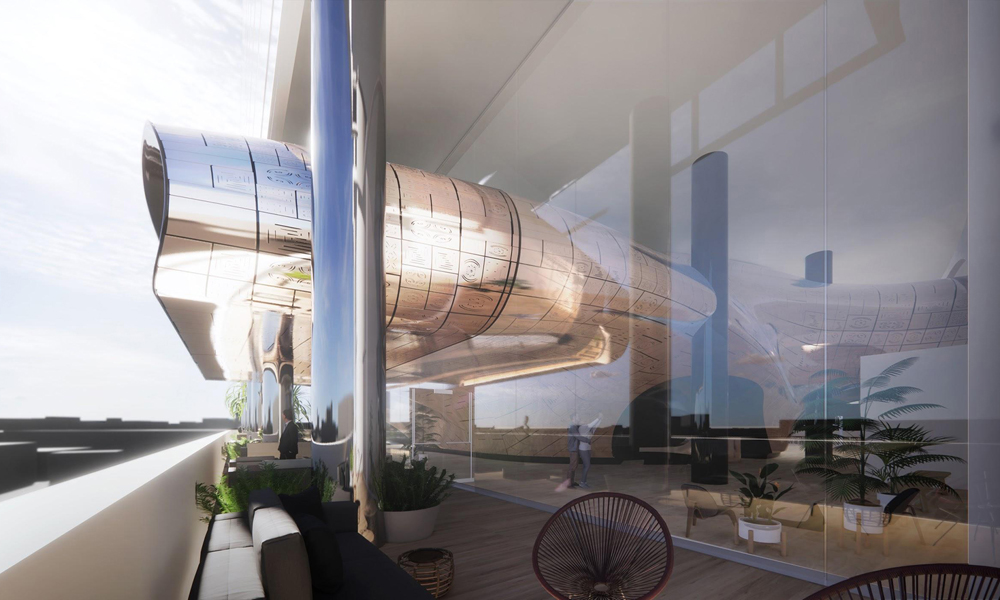 Environment & Sustainability
ADC is built with an eco-friendly vision, with sustainable and environmental green energy initiatives on the project in the pursuit of LEED Gold Certification, and mindful of Net Zero Energy and Net Zero Carbon practices.
The automated parking system contributes to the project's sustainability by reducing vehicle emissions and fuel use, reducing the project's carbon footprint due to lower power consumption, and reduced construction costs, schedule and materials.
The Arts District Center's Art Gallery "Uxmal" Design recently won an A+D Museum Design Award for the "Still on Paper" category. To honor the hard work of the many design team members who are doing their best work during a historically difficult time in the world, the project will continue to be submitted to various design awards programs locally and abroad.
PARKPLUS is the leading provider of Automated and Mechanical Stacked Parking Systems. Established in Queens, New York in 1969, PARKPLUS designs, manufactures, installs & services multi-level mechanical parking lift car stackers and automated robotic parking garages throughout the United States.