This 2016 project was an adaptive reuse project from industrial to creative office space for the Hyperloop Campus. The campus needed to increase their parking stall numbers in a very limited space. TP500H Triple Stacker units were selected to increase parking required for the renovated creative office.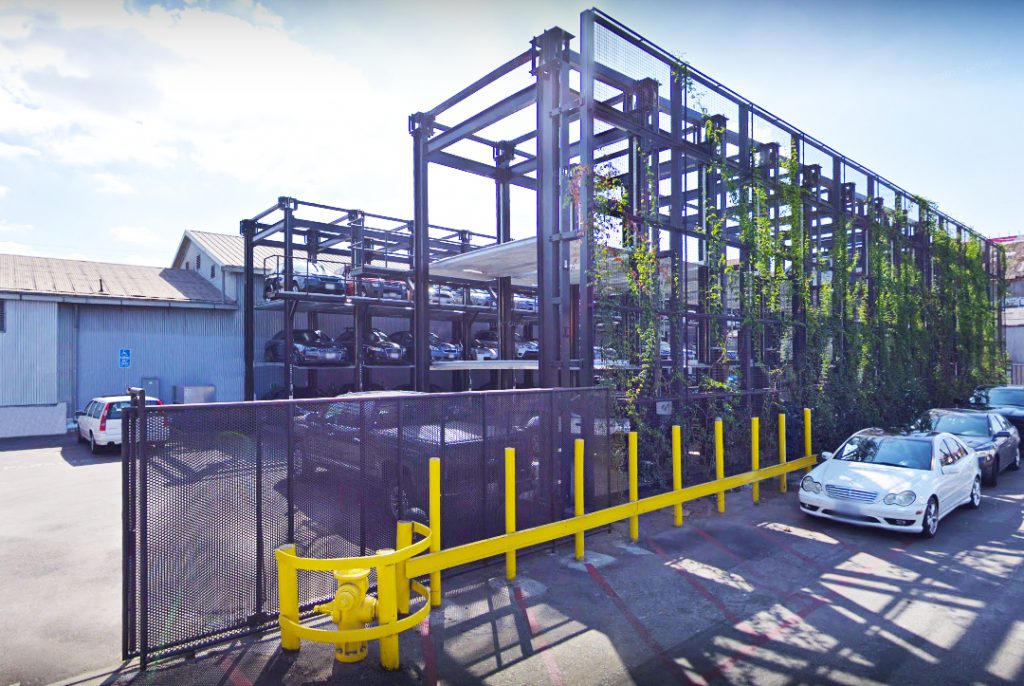 PARKPLUS installed 24 triple stackers into two rows of 12 each, including a green screen on the street side to conceal the system from the street. Without the mechanical car stackers, the Hyperloop campus would not have been able to convert the industrial buildings over to creative office space, with a limited footprint we were able to get 24 triple car stackers onto a very small site, increasing the parking to 72 vehicles on 6,100 square foot lot.
PARKPLUS provided turnkey solutions for design and engineering on this project including design of the green screen, as well as processing all of the Governmental approvals through the City of Los Angeles.