In 2013 this dealership underwent an extensive renovation. A new showroom was built with adjoining executive and sales offices. The owner also built a building for storage, with Quad Stackers factored in at the design stages.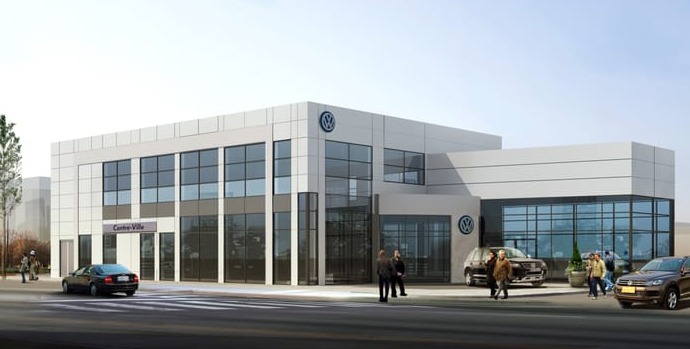 The Quads were installed over 3 months. The weather provided some building challenges, Montreal experiences long, cold winters with a lot of snow and short summers. Due to this project being in Canada, the Quad units were delivered directly to the customer where they were assembled on-site. The installation of the units occurred whilst the dealership was fully operational. Due to electricity being so cheap in Quebec, electric models were installed instead of the more commonly used hydraulic models. The electric models are LEED certified and require 3 foot more in height because of an overhead gearbox and motor.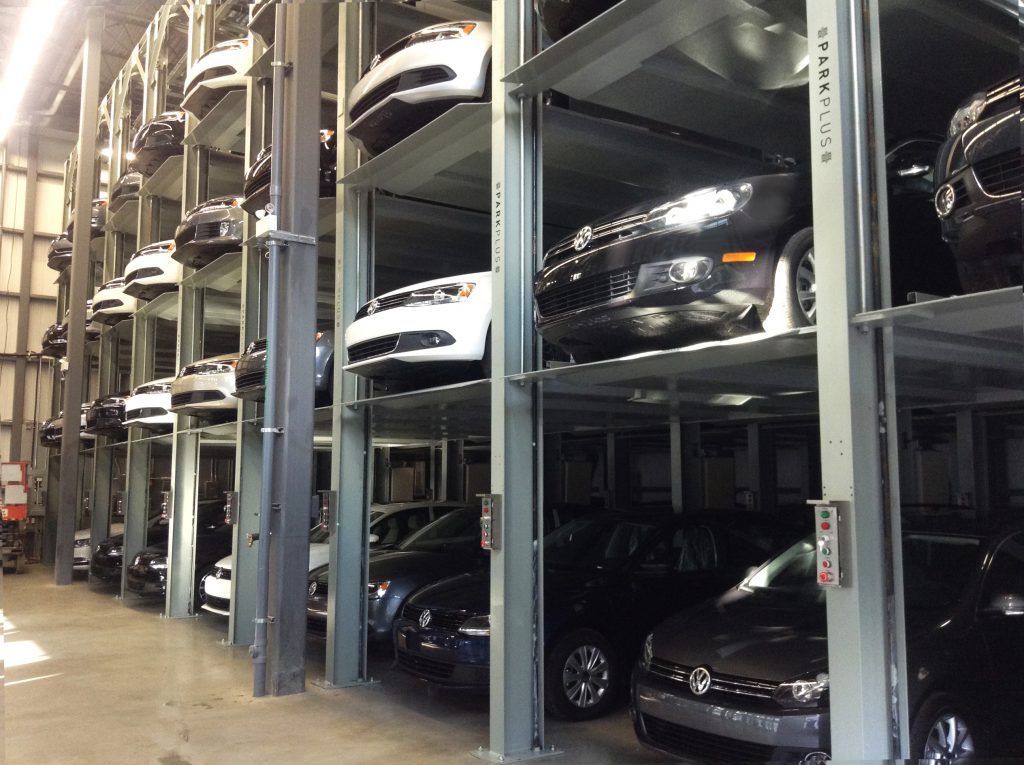 As a result, part of an outdoor lot that held 34 cars was transformed into an indoor storage space holding 136 cars that helps make up 'the world's largest indoor car showroom'. The owner is able to keep more inventory on site and increase the showroom capacity. This provides savings to the dealership, options to the customer and quicker turnaround time on sales.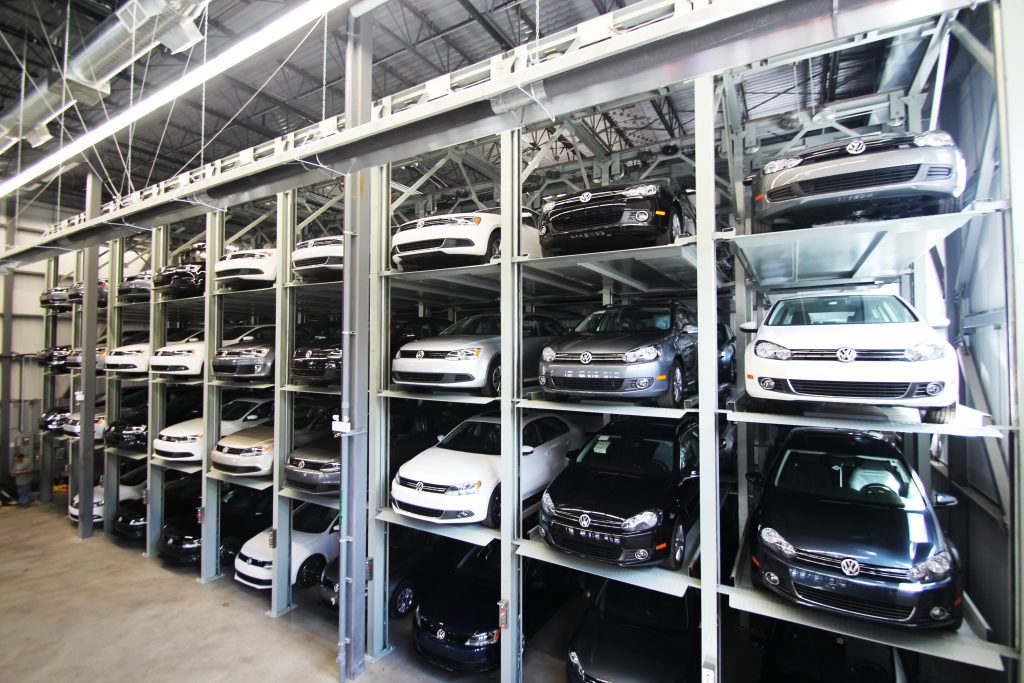 "This is PARKPLUS's largest indoor installation of quad stackers, and the largest of its kind in North America. It was a challenge doing this installation outside of the US as everything had to be done on-site including receiving containers, offloading, testing, commissioning and handover," said Michael Beck, Vice President of Sales at PARKPLUS.