Bisnow is a leading Commercial Real Estate digital media and events platform with an audience of millions of Commercial Real Estate stakeholders throughout the United States. PARKPLUS has partnered with Bisnow on a national State of the Market event sponsorship that includes key regions that PARKPLUS operates in:
Philadelphia State of the Market
Held on May 15th at the iconic Lits building on the corner of Market and 8th Street, over 550 stakeholders from Philly's Commercial Real Estate community attended the event. The event provided a unique opportunity for Bob Gollwitzer to represent PARKPLUS as the newly appointed General Manager for Philadelphia/Baltimore/Washington, D.C. Bob recently opened PARKPLUS Philadelphia and joins PARKPLUS with 20 years experience working in modular commercial construction and real estate.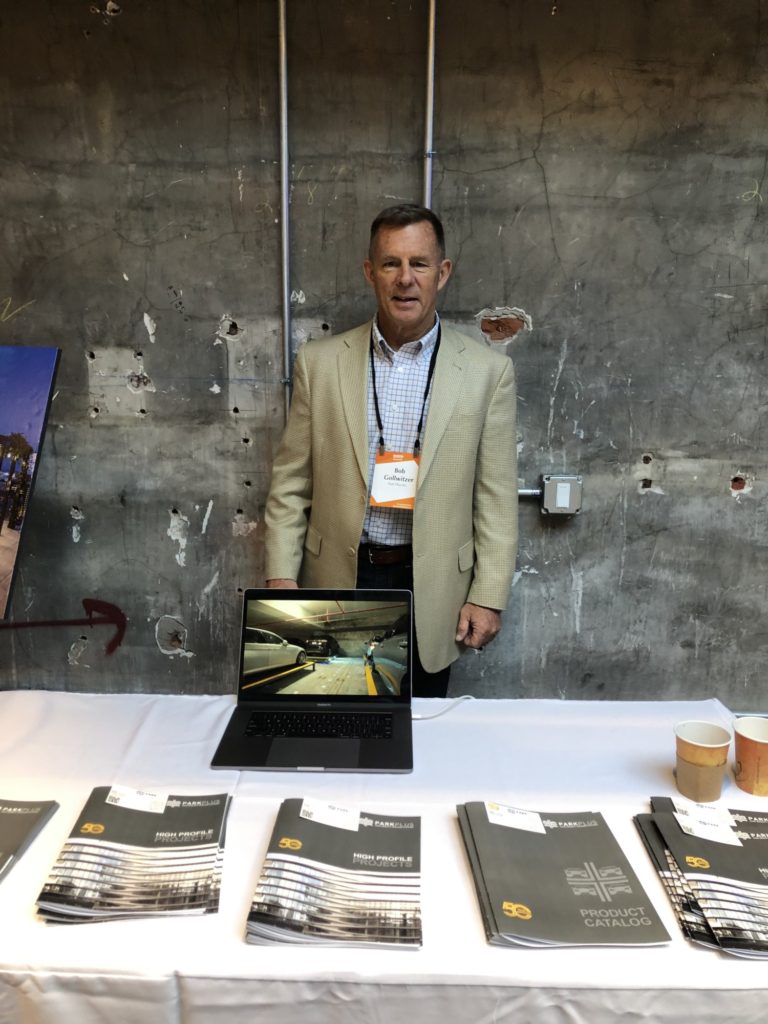 Bob Gollwitzer, General Manager Philadelphia/Baltimore/Washington, D.C., PARKPLUS
Los Angeles State of the Market
Held on May 29 at the historic Trust Building in Downtown Los Angeles, the LA event attracted almost 500 attendees who were shown the newly produced PARKPLUS Automated Parking Systems video at the beginning of the morning session.
The video features both Muse Residences and Paramount Condominiums. Muse Residences is equipped with a 208-space Rack & Rail Automated Parking System; at 26 levels high, it is the tallest system of its kind in the world. Paramount Condominiums is equipped with a 221-space AGV Automated Parking system, the largest autonomous garage of its kind.
Michael O'Bryan, founder and General Manager of PARKPLUS California, introduced PARKPLUS and the new Automated Parking Systems video to the Los Angeles audience.
Remaining events in 2019:
South Florida State of the Market on September 25
NYC State of the Market on October 1