PARKPLUS recently sponsored and participated in the Urban Land Institute South Carolina's (ULI SC) roundtable discussion, 'Holy City Parking Crunch'. Michael Beck of PARKPLUS joined panelists from the City of Charleston, LS3P Architects, East West Partners, Kimley Horn and King Street Commercial to discuss the city's parking challenges. The event was well attended by over 80 representatives from South Carolina's real estate development industry.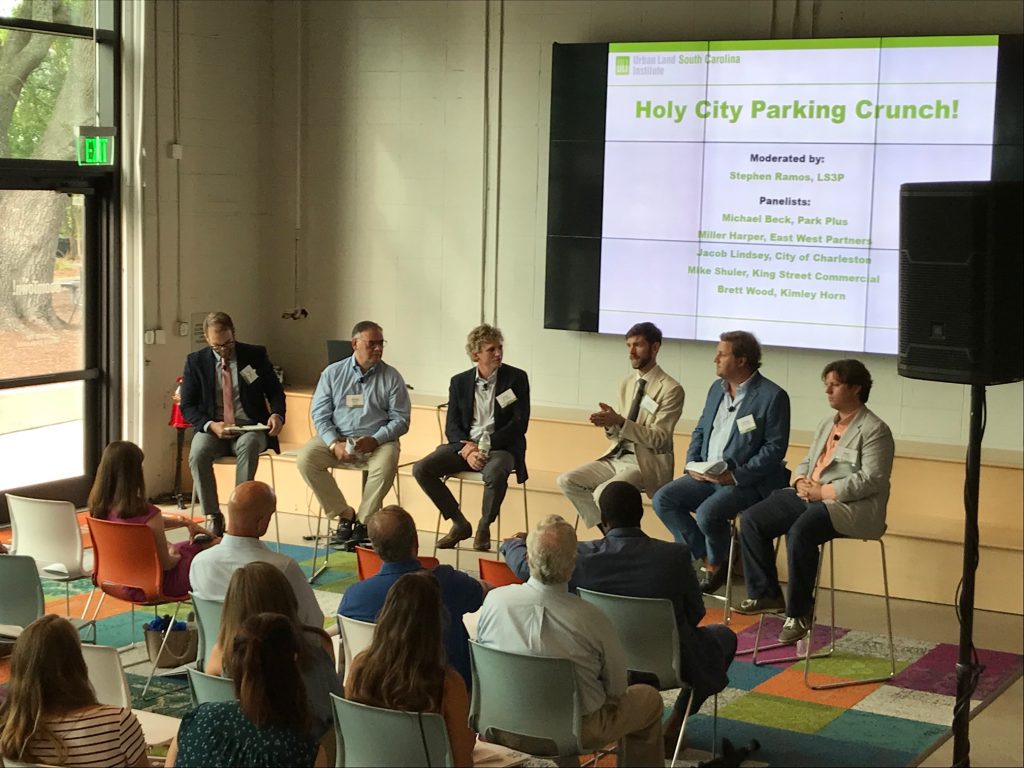 A few years ago the idea of using a mechanical parking lift to stack cars in downtown Charleston was considered a novel and outlandish idea. In a very short period mechanical parking lifts and other creative parking solutions have become the new norm for development. As the peninsula continues to densify everyone is feeling the parking pain.
The City of Charleston has recently raised the cost and extended the hours of parking meters and has plans to remove the precious free parking at the Battery. In addition, a parking study is in the works for the entire peninsula.'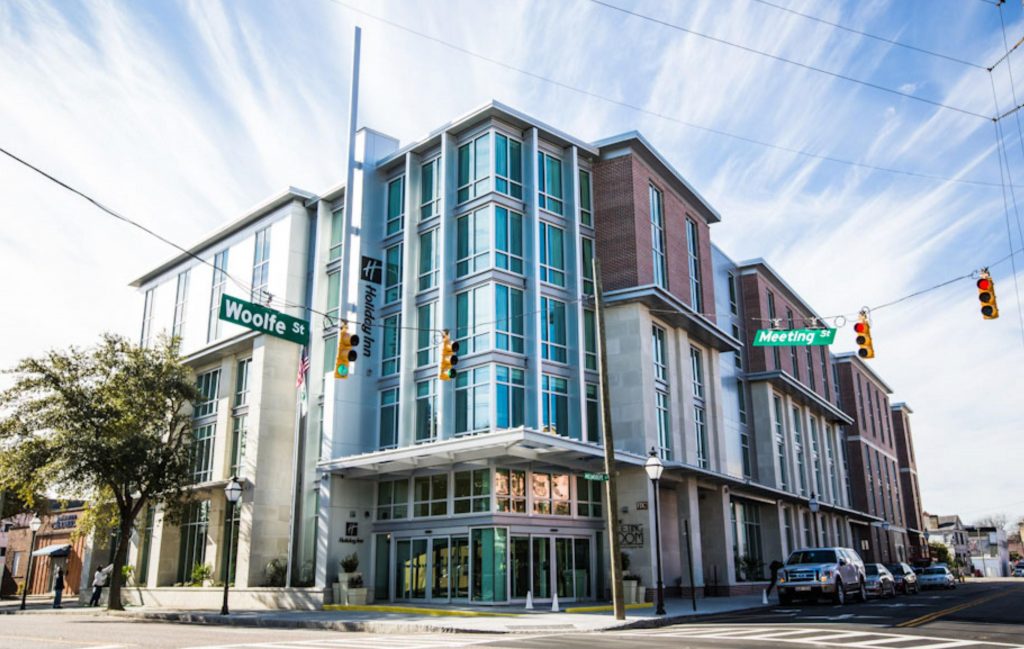 PARKPLUS installed 36 DP003 Double Stackers at the Holiday Inn on Charleston's historic Meeting Street in 2015. This was the first installation of Double Stackers in the city.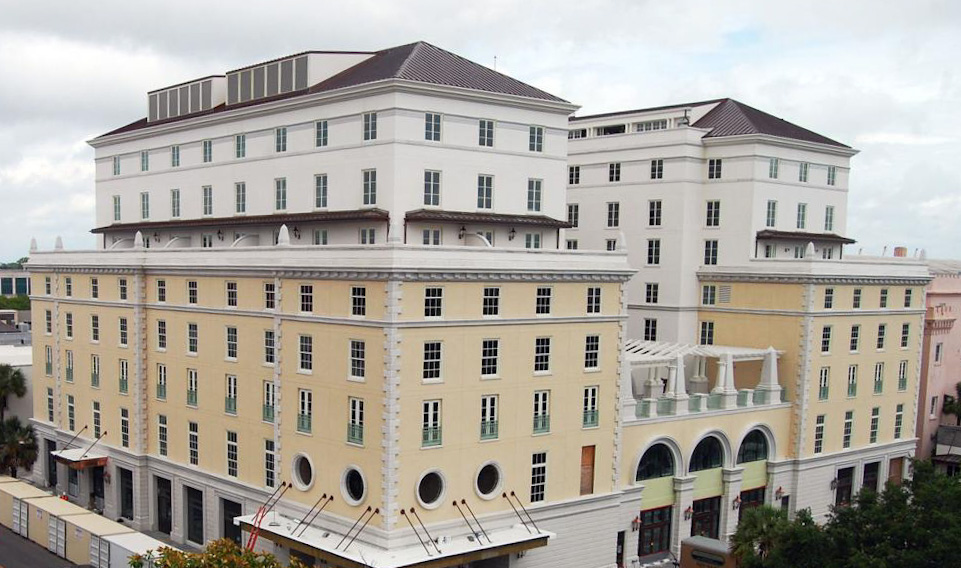 The Hotel Bennett on Marion Square, King Street, Charleston's most prominent address, will be among the most significant lodging developments ever built in the Holy City and the State of South Carolina. The hotel has 59 PARKPLUS DP003 Double Stackers in the basement to accommodate guests' vehicles.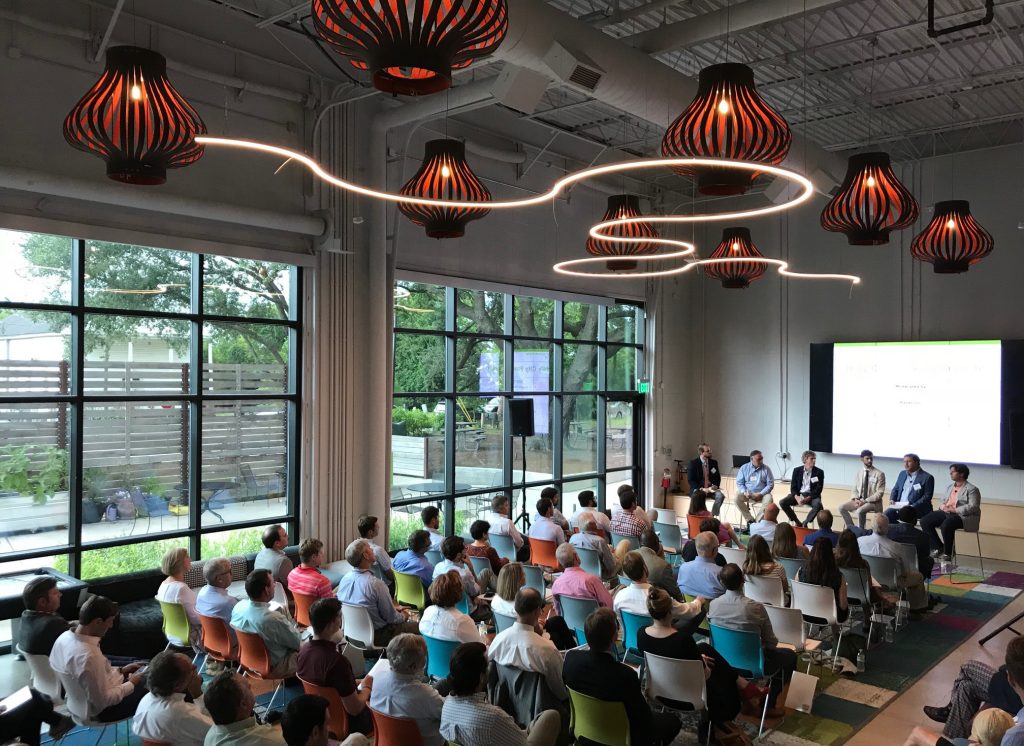 The following morning PARKPLUS presented a Lunch and Learn to 30 architects at LS3P Associates, a premier inter-disciplinary design firm in South Carolina. The course, An Introduction To High Density Parking Systems, is currently being approved by the AIA for Continuing Education Credits.