The PARKPLUS team recently attended the American Institute of Architects' 2018 Conference and Exhibition at the Javits Center in New York City. Based in Washington, D.C., the AIA has been the leading professional membership association for licensed architects, emerging professionals, and allied partners since 1857.
PARKPLUS collaborates with architects on most High Density Parking projects and the event provided a unique opportunity to engage with architects from across the country.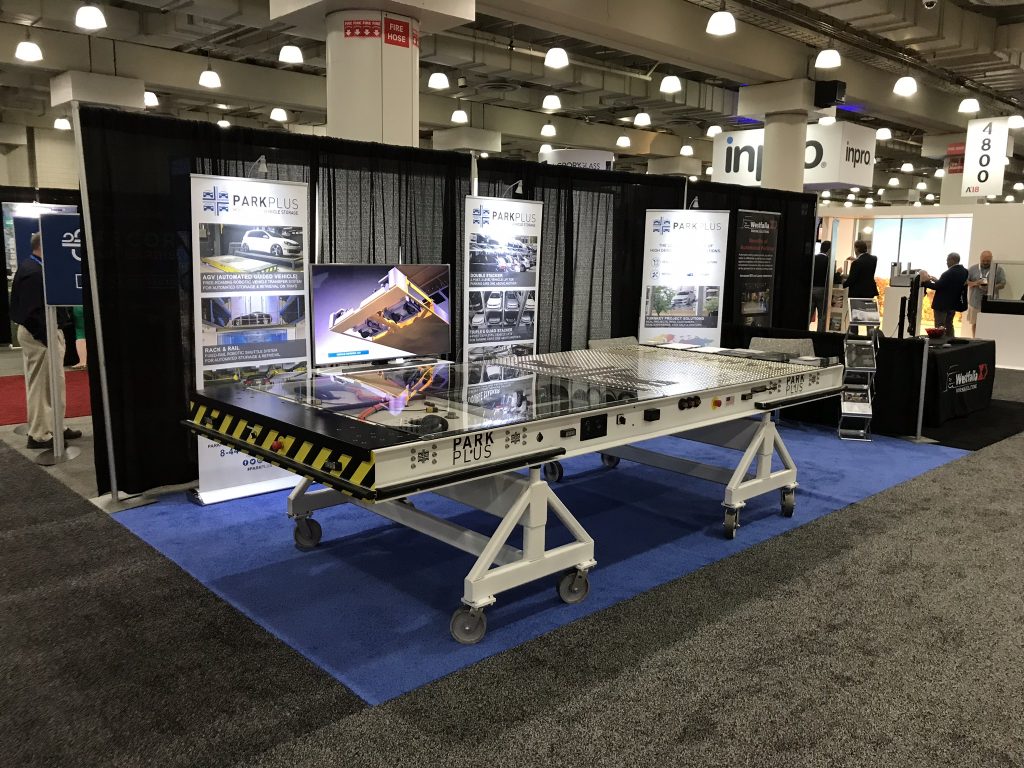 PARKPLUS took the opportunity to have a booth at the event and showcase the PARKPLUS Automated Guided Vehicle (AGV).  The AGV is manufactured at the production facility in Fairview, New Jersey.
The PARKPLUS AGV parking system consists of free-roaming, battery operated, omni-directional units using traffic management software, markers, vision systems and lasers for self-guidance to manage the automated storage and retrieval of vehicles.
PARKPLUS has completed 7 AGV projects with another 7 scheduled or under construction around the country. The first European AGV project was recently completed in Notting Hill, London.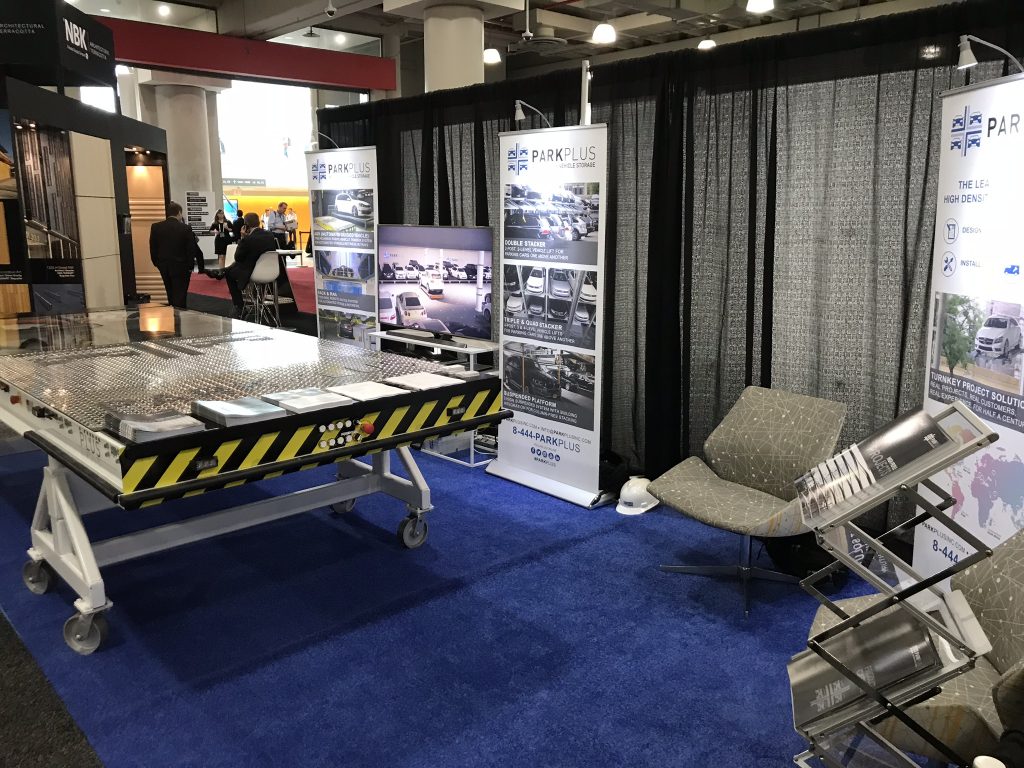 PARKPLUS also used the event as a platform to communicate the coming launch of an AIA-certified Continuing Education course on Sustainable High Density Parking Systems.
The course is approaching completion and will be available in both an Online and Lunch and Learn format. The course will help architects understand the different types of High Density Parking systems, Performance and Benefits and Design Considerations, Building Code & Fire Dept.
The feedback received at the event demonstrated the need for such a course with hundreds of architects signing up.