Our central cities are choked with cars that have nowhere to go. The U.S. Department of Transportation determined that 50% of traffic in a typical urban core is vehicles looking for places to park. There are, however, cost-effective solutions that make better use of available space for parking, known as high-density parking (HDP) systems. Widely used in Europe, but still relatively novel in the U.S., HDP includes a range of systems that increase the land-use efficiency of vehicle parking, improve air quality, and offer the hope of relieving traffic congestion.
New Course Explores Efficiency and Sustainability of High-Density Parking Systems.
To help architects and engineers become better acquainted with the possibilities and potential of high-density parking, PARKPLUS, the leading provider of HDP solutions, is offering a free continuing education course. "Introduction to High-Density Parking Systems" is a one-hour (1 LU) course available online on the AEC Daily website at https://bit.ly/2LvmxQQ. It is approved for credit by AIA and numerous other professional associations. The course will also be offered as a live presentation in select locations.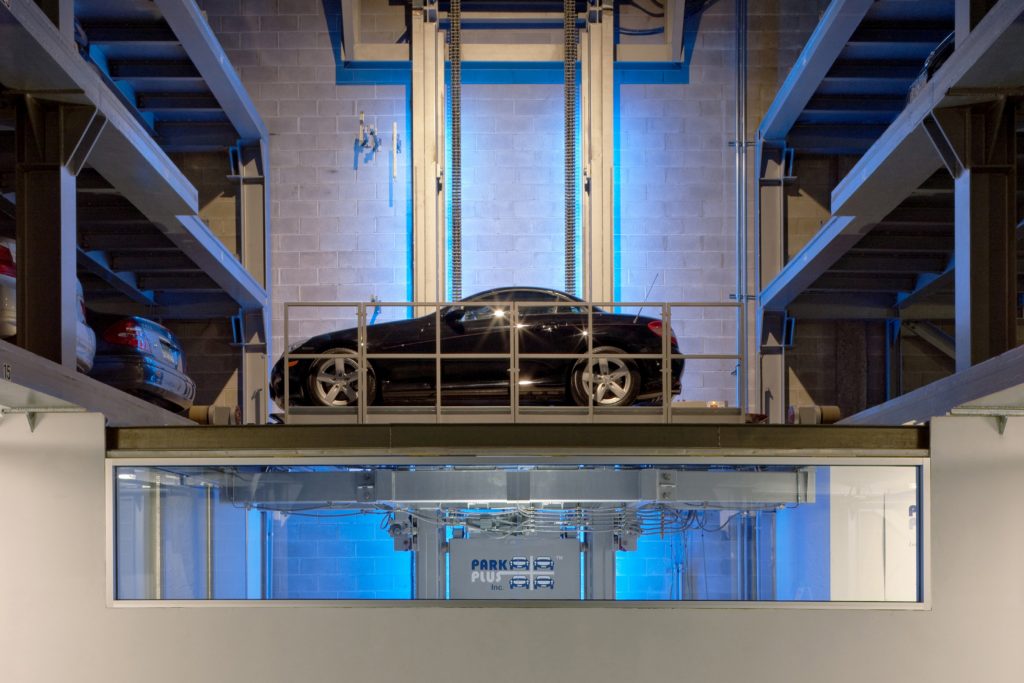 The concept of high-density parking is to store two or more vehicles in the footprint traditionally used for one car. There are a variety of available systems ranging from attendee-operated stacking systems to semi-automated and fully-automated systems, including fully autonomous robots that lift up cars and carry them to the right parking space. Many of these HDP systems can be installed in existing outdoor parking lots, sometimes without significant sitework, at relatively low cost. They can also operate as indoor parking systems, including concealed underground parking. HDP systems have a broad range of applications in commercial, multi-family, and single-family residential locations.
The course explains in depth how HDP can help free up precious downtown land, allowing the best and highest usage of high-demand real estate. Simple stacking systems, the oldest of the HDP technologies, can park up to four cars in the space formerly used by a single vehicle. Semi-automated and automated systems use a variety of techniques to store and retrieve vehicles, including concepts learned from the computerized warehouse systems that have been so successful for companies like Amazon and others.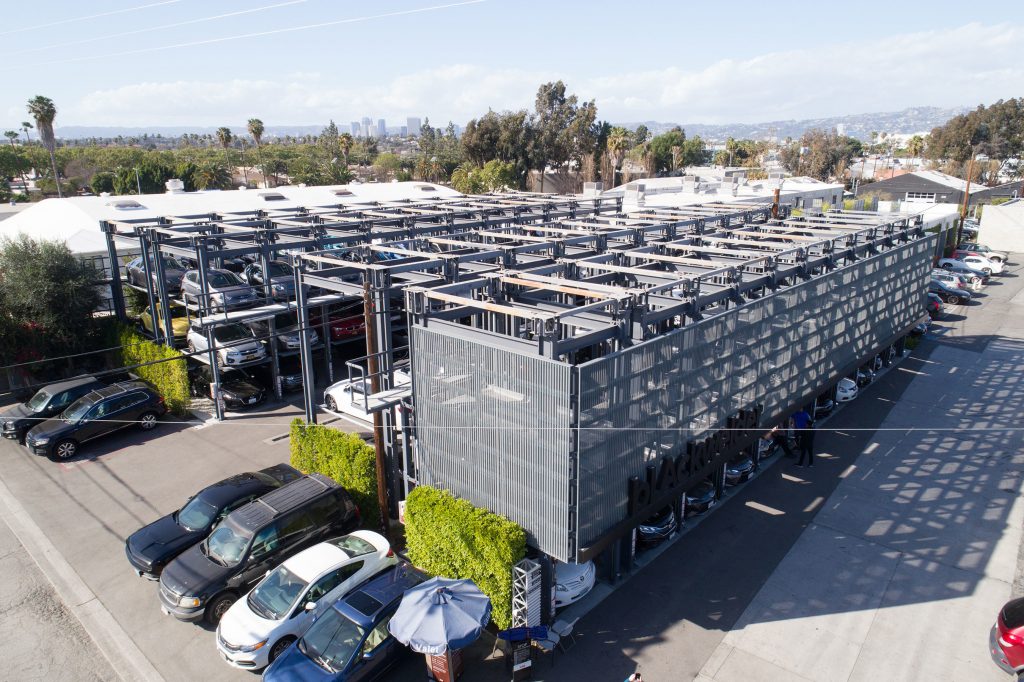 The course also details the many sustainable benefits of HDP systems, including improved air quality, reduction of energy consumption for ventilation, reduction of materials consumption for construction, and high-recycled content of the materials used to build the system, materials that are also fully recyclable and sometimes reusable. HDP systems can also reduce quantity of dark pavement surfaces that contribute to the urban heat island effect.
One thing that most HDP solutions have in common is that the vehicles do not drive into their parking spots. They are not running while they're being parked, drastically reducing emissions from idling and slow-cruising cars, and eliminating the damage caused by human drivers.
In addition, "Introduction to High-Density Parking Systems" presents an extensive study of design considerations, to enable architects and engineers to better understand the issues specific to high-density parking and how they are solved.
With many urban centers suffering from paralyzing traffic congestion, and the demand for downtown space continuing to increase, HDP systems that were once considered 'futuristic' are very much the solution for the problems we confront right now. The course is approved for credit by AIA (HSW credit), GBCI, AIBD, AIC, BOMI, RCEP, InterNACHI, NAHB, NARI, CSC, and numerous state and provincial professional associations.