Parking is a vital part of urban design. The parking facilities we are most familiar with consist of paved or unpaved open spaces where land is readily available, or multilevel garages where urban space is more constricted.
The typical ways to design traditional parking facilities are being challenged by the densifying of urban areas, our growing consideration of the environment, resource availability and sustainability, adaptive reuse, electric vehicles, autonomous vehicles, and ride-sharing and ride-hailing services (Uber, Lyft, etc.).
Parking garages and lots typically require very large areas of land in prime downtown locations. They often contribute to the heat island effect via their dark paved surfaces and contribute to increased pollution from vehicle emissions. Traditional parking garages are one of the most inefficient uses of land.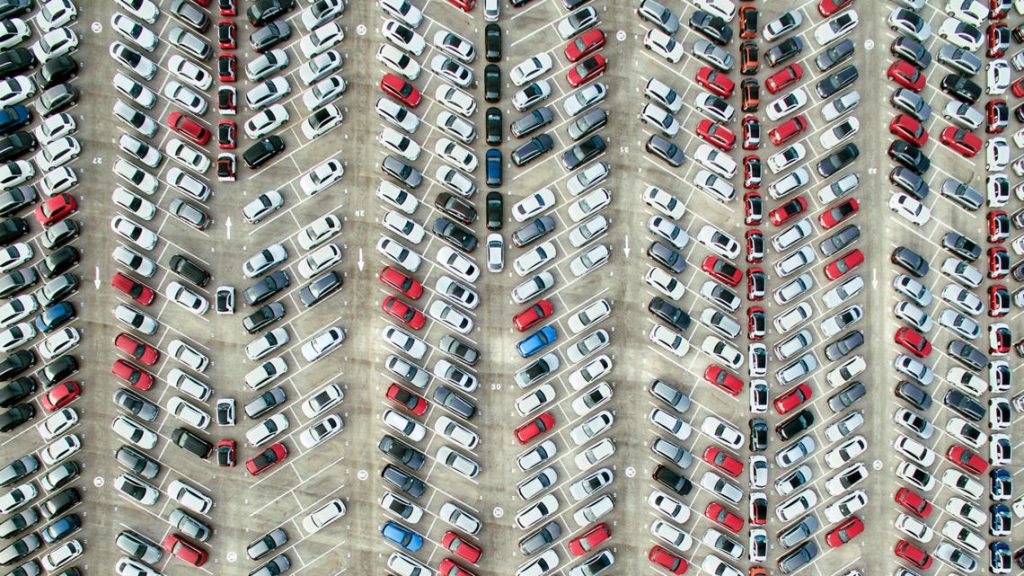 Sustainable High Density Parking Systems
High-density parking systems address these typical inefficiencies and provide a variety of options that contribute to a sustainable approach to parking.
High-density parking (HDP) systems consist of mechanical equipment and semi- to fully automated technologies that store vehicles in compact areas to increase capacity and reduce space occupied by cars.
HDP structures are smaller than conventional garages and more space efficient, and offer safe, convenient, and reliable methods of parking and retrieving cars.
HDP systems are able to park more vehicles in the same area than traditional garages and lots, resulting in more parking spaces with less actual land space. This efficient parking design contributes significantly to sustainable architecture as currently promoted by LEED® and other rating systems and regulatory requirements in the United States and around the world.
History of Vehicle Stacking and Automated Garages
Vehicle stacking technologies have been a part of the parking industry since its origin in the early 20th century. Prior to ramp-access garage popularity, the first types of garages pioneered the use of mechanical devices (such as turntables and elevators) to efficiently store vehicles on multiple levels.
One of the first automated garages that went beyond elevators and turntables was developed in Paris by Auguste Perret; the Garage Rue de Ponthieu made its debut in 1905 (as cited in McDonald, 2007). Inside the garage, an elevator lifted and transferred the vehicles onto pallets on horizontal tracks that were then moved to a parking spot. It may well have been the world's first automated parking system. Although technology has improved in the intervening years, the concept remains the same.
There are many high-density parking facilities and systems operating around the world. HDP systems combine advanced computer programming technologies and equipment similar to that used with mobile racking in warehouse storage and retrieval industries, automotive service lift industries, and material handling industries.
Origins of Vehicle Stacking and Automated Garages
High-density parking systems are generally divided into three distinct categories: mechanical, semi-automated, and fully automated.
PARKPLUS is the leading provider of Automated and Mechanical Stacked Parking Systems. Established in Queens, New York in 1969, PARKPLUS designs, manufactures, installs & services multi-level mechanical parking lift car stackers and automated robotic parking garages throughout the United States.