Anaheim, California's first luxury hotel that doesn't lie within the Disneyland Resort is under construction. The JW Marriott Anaheim, a 12-story hotel with 466 guest rooms at the GardenWalk mall, will be within walking distance of Disneyland and the Anaheim Convention Center. The $150 million-plus hotel will be the first JW Marriott in Orange County and the fifth in California. The hotel is currently under construction with completion on track for mid-year 2019.
PARKPLUS is installing 163 DP003 Double Stacker car lifts in what will be the largest installation of mechanical parking equipment for hospitality use in Southern California. The parking system parks 326 vehicles on the same footprint as 163 parked vehicles and is on a single semi-subterranean level. The PARKPLUS double stackers eliminated a floor of subterranean parking, saving the hotel group $6 million.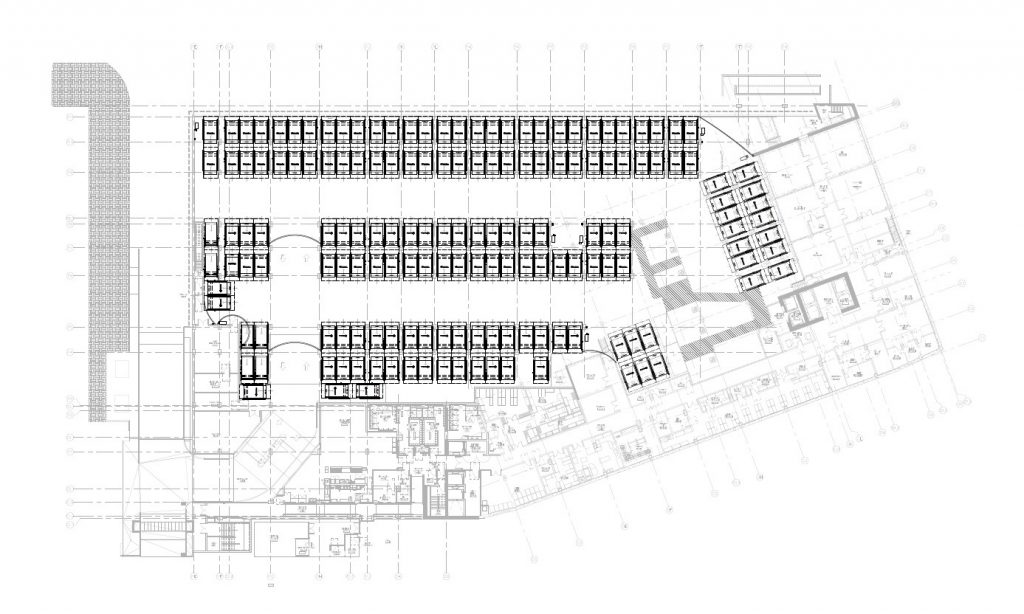 The equipment is currently under fabrication, with installation in the end of 2nd quarter 2019. The PARKPLUS DP003 Double Stacker is a hydraulic 2-post, 2-level vehicle lift for parking cars one above another. PARKPLUS California has engineered the stacker to meet seismic requirements and achieve LARR approval, the only stacker of its kind to do so, along with PARKPLUS California's Triple and Quad Stackers.